Small, But Mighty: Sharing the

Strength

of ROAR
---
According to The National Children's Alliance, "1 and 7 children are abused before their 18th birthday in Okla. County."
"One in seven – that's a really high statistic and something that should really strike fear in our households because it's something that's preventable," said Stacy McNeiland, CEO & Founder of ROAR. 
This is how The CARE Center was born. CARE believes education is a key factor in preventing child abuse thus ROAR was created for children and families to be educated on child abuse and child abuse prevention. 
Unfortunately, only 1 in 10 children will come forward to disclose their abuse to a trusted adult. ROAR was created out of this need in the Oklahoma Community. McNeiland saw this need and created ROAR to ensure children are educated on the difference between good and bad touches and encourage them to raise their voices. Just last year we reached 21,558 children, 660 adults and 74 schools/community organizations.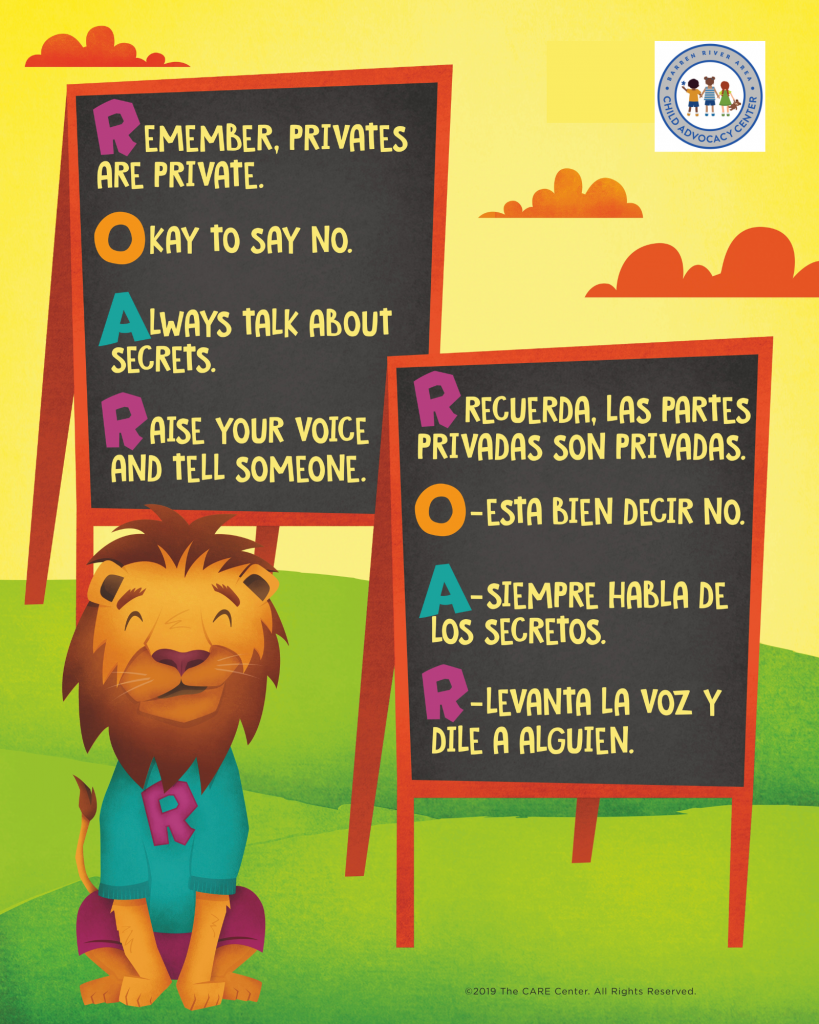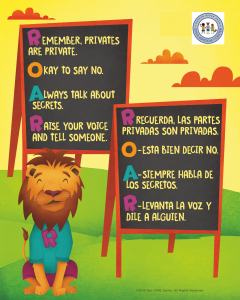 ROAR is an acronym that stands for the following:
R – Remember Privates are Private 
O – Okay to Say No 
A – Always Talk About Secrets 
R – Raise Your Voice and Tell Someone 
ROAR is taught through a story about Rex the lion and his friends. These characters are used to aid in better understanding for children 4-8 which is ROAR's target demographic. Our education team consists of Bilingual Education Coordinators who can teach ROAR in Spanish and English simultaneously ensuring everyone learns these rules.  
After the lesson, our education coordinators leave Caregiver Guides, a ROAR poster and other necessary resources with the teacher to reach the families at home. These Caregiver Guides provide a short overview of the ROAR lesson taught to students in school. They go over the rules of ROAR and provide tips on keeping children safe.  
Over the years, ROAR has been able to significantly impact Oklahoma County. We've grown with various partnerships across Oklahoma County, such as our relationship with Girl Scouts or Oklahoma Putnam City Schools. We appreciate these organizations for giving us the opportunity to share the power of ROAR! 
Our prevention education program is not just limited to our partners. It's also available for licensing by companies, agencies, schools, and youth-serving organizations. CARE also has a special virtual ROAR available to schools and families our education coordinators cannot reach by travel.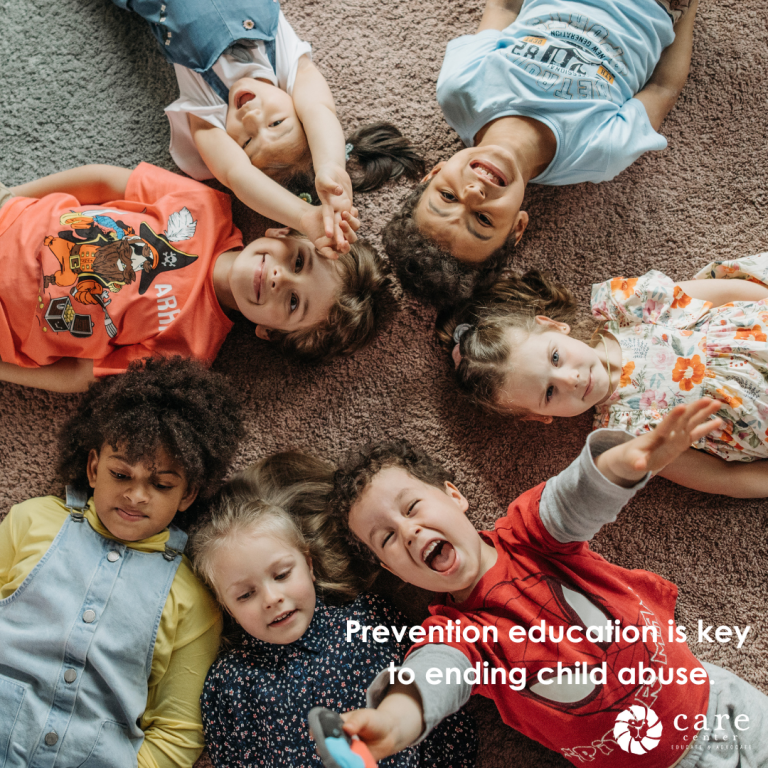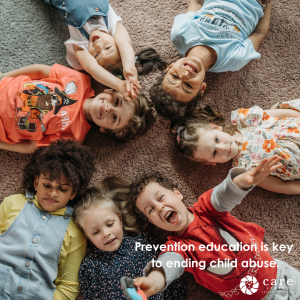 CARE believes in giving children a voice! Our goal is to initiate conversation on these difficult topics with ease and comfort. We aim to create a safe environment for children across Oklahoma County to share these situations with a trusted adult. If you're interested in getting ROAR at your school, click here. Education is power!