Help us raise critical funding for our victim services program, mental health program, and CARE Center services. Your donation will help support the children of Oklahoma County!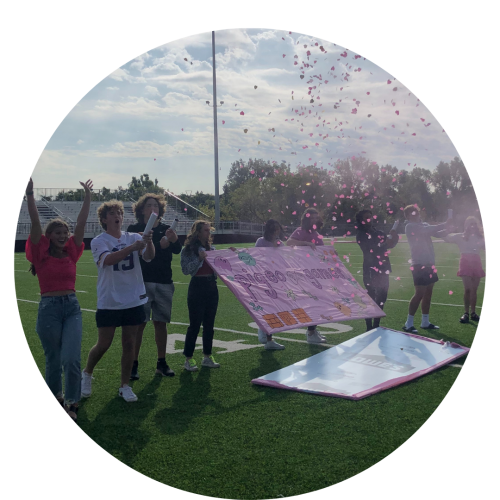 Edmond Memorial's annual community service project, Swine Week, began in 1986 when a small group of student council members decided that they wanted to make a difference in their school and community. They decided to raise money for a little girl who was in need of a kidney transplant. The students approached the principal, who supported the endeavor and even agreed to kiss a pig if they reached their total of $2,000, and in which they did, Swine Week was born.
Flash forward 36 years, and EMHS students have since raised over $7 million for charity. 
Daddy Daughter Dance
Dance the night away during this special Daddy Daughter dance! Dinner will be served.
Dog Show
Come see the best behaved dogs in all of OKC! Join us at EMHS for the annual Swine Week Dog Show from 1 p.m. to 3 p.m.
Hog Jog
Join us in downtown Edmond for the annual Swine Week Hog Jog. Participate in the 5k or the mile fun run! Registration opens at 8 a.m.
25K in a Day!
Let's raise $25,000 in ONE day to support our mission! Waffles and coffee will be sold in the upper commons at EMHS!
Swine Week Auction
Join us at the Hilton Garden Inn for dinner, drinks, dessert, and fun at the Swine Week auction! This is a cannot miss event! Auction is from 7 p.m. to 9:30 p.m.
Golf Tournament
Join us for the annual Swine Week Golf Tournament at Golf Club of Edmond! Registration opens at 9 a.m.
Pom Clinic
Sign up for the annual Swine Week Pom Clinic at EMHS! Clinic is from 10 a.m. to 1 p.m.
Swinal Tap
EMHS bands will compete to perform at the FINAL ASSEMBLY! Don't miss this exciting event at EMHS from 6 p.m. to 9 p.m.!
Final Assembly
This assembly is the GRAND FINALE of Swine Week! Join us as we celebrate the end of a successful partnership with EMHS and announce the grand total!